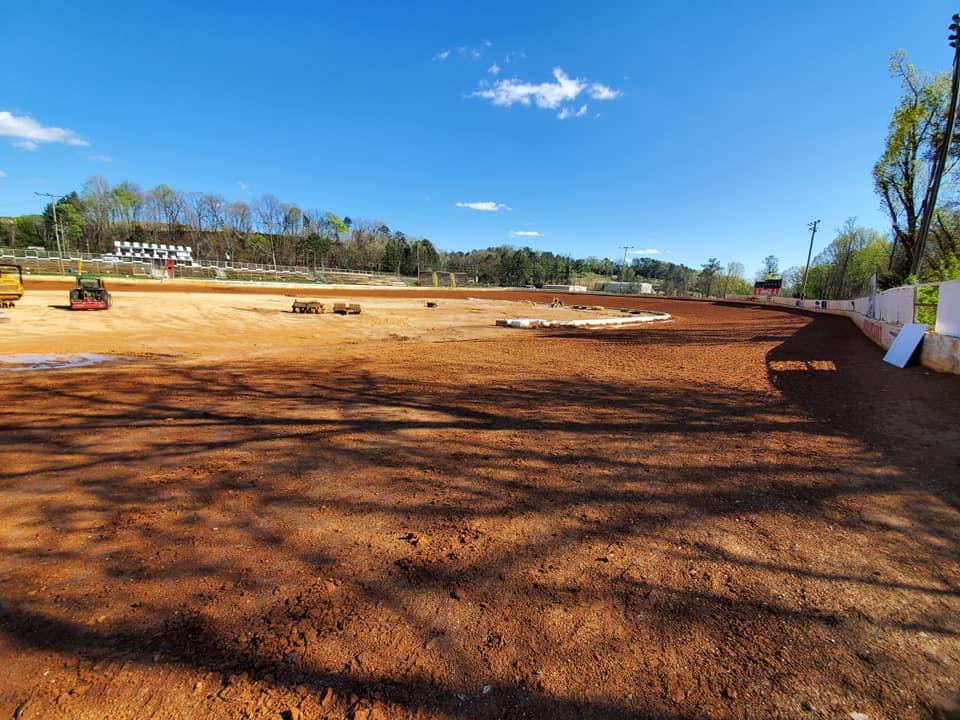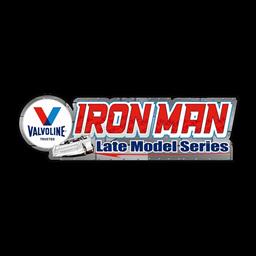 8/15/2022
Iron-Man Late Model Series
---
Valvoline Iron-Man Series Event coming to Boyd's Speedway on August 19th for Heroes Night in America
RINGGOLD, GEORGIA (August 14, 2022) -- Boyd's Speedway in Ringgold, Ga. is pleased to announce that the Valvoline Iron-Man Super Late Model Series will be coming to Boyd's Speedway Friday August 19Th. The Valvoline Iron-Man Late Model Series will be racing for $3,000 to win and $300-to-start in a 30-lap non-points racing event. The Crate Racin' USA Dirt Late Model Series will also be racing on Friday August 19th for $3,000- to-win and $300-to-start as part of Heroes Night in America.
The Valvoline Iron-Man Series has visited historic Boyd's Speedway twice in 2022 for the February 5th Cabin Fever race where the 16-car of Sam Seawright of Fort Payne Ala. picked up the victory and the July 1st Stars-N-Stripes 40 where 32-car of Donald McIntosh of Dawsonville, Ga. picked up the victory. "We are very honored that the staff at Boyd's Speedway reached out and asked the Valvoline Iron-Man Series to participate in a night honoring America's Hero's" said Chris Tilley yesterday via telephone.
The Super Late Model tire rule is Hoosier 1350 and 1600 plus American Racer 48 and 56 allowed anywhere on the car and no limit on tires used. The entry fee for Super Late Models is $100 per car. Adult general admission in the grandstands is $20.00 per person, Military, Law Enforcement, Fire and EMS personnel is $15.00 per person while adult pit passes are $40.00 per person. The pit gates open at 4:00 pm and the grandstand gates open at 6:00 pm. The driver's meeting will be at 7:15 pm and hot laps will follow.
On Friday evening, August 19th at Boyd's Speedway, the pit gates will swing open at 4:00pm, while the grandstands will open at 5:30pm. The Drivers Meeting will commence at 7:15pm with cars on the track for hot laps immediately following the Drivers Meeting. Joining the ground-pounding Super Late Models at the storied Chattanooga-area facility will be Crate Racin' USA ($3,000 to win), 602 Sportsman ($800-to-win), Front Wheel Drive ($400-to-win), B-Hobby ($400-to-win), Crown Vics ($200-to-win) and Beginner Sportsman ($150-to-win). Keep up-to-date on Boyd's Speedway Facebook or at www.BoydsSpeedway.com. The race will be broadcast on www.boydsspeedway.tv.
Purse for Boyd's Speedway (both Crate Racin' USA and Valvoline Iron-Man Super Late Models) 1) $3,000, 2) $1,500, 3) $1,100, 4) $900, 5) $700, 6) $625, 7) $550, 8) $525, 9) $500, 10) $450, 11) $425, 12) $400, 13) $375, 14) $350, 15) $325, 16) $300, 17) $300, 18) $300, 19) $300, 20) $300, 21) $300, 22) $300, 23) $300, 24) $300.
For more information on the Valvoline Iron-Man Late Model Series, please visit www.IMDIRT.net or call (828) 361-5981.
Back to News