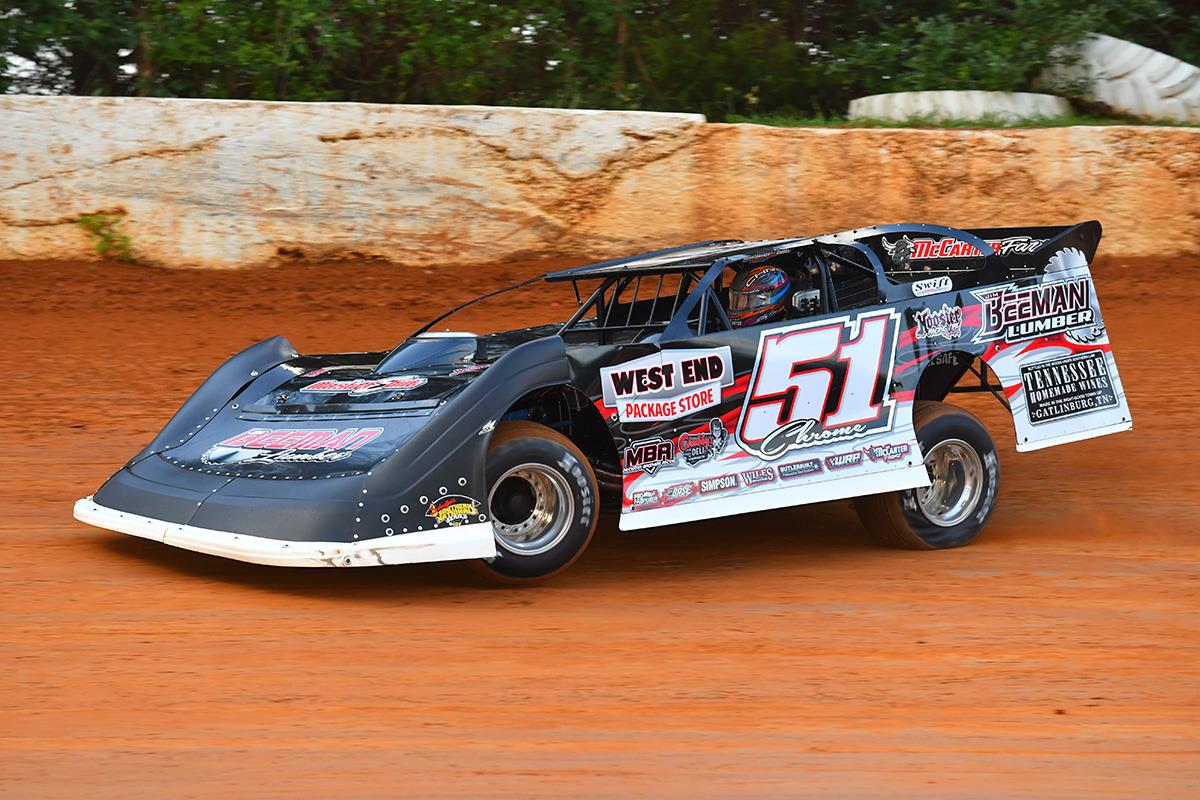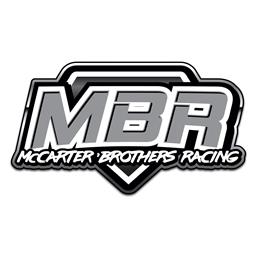 5/31/2022
---
Mack McCarter Scores First-Career Super Late Model Victory
Bags $5,053 for Boyd's Speedway Spring Nationals Triumph
GATLINBURG, Tenn. (05/31/22) – Mack McCarter achieved a career first on Saturday night with his first-ever Super Late Model victory. His maiden trip to Victory Lane in the division came at Boyd's Speedway in his Jim Beeman Lumber / McCarter Brothers Racing No. 51 Tennessee Homemade Wines/ Parkway Liquor Store / MasterSbilt Race Car / Jay Dickens Racing Engine Super Late Model.
"What a dream come true to get my first-ever Super Late Model victory. We are usually terrible here (Boyd's Speedway), but we had a hard tire on and I knew if we just hung around the front that we would be there at the end," McCarter said in Victory Lane. "I just have to thank everyone associated with this team. MasterSbilt — this is only our third race on this car — and my whole family and crew for their support. I couldn't really tell how big of a lead I had from the signals in the infield, so I just tried to drive as hard as I could and not mess up."
He also added a strong seventh-place finish on Sunday night at Lake Cumberland Speedway and a third-place run on Monday evening at 411 Motor Speedway in the Scott Sexton Memorial.
"It was a great weekend for our team, and now we are getting amped to head to Eldora for the Million and the Dream next week. A special thank you to everyone who supports this race team. We're having a ton of fun right now."
Mack's weekend tripleheader kicked off on Saturday night at Georgia's Boyd's Speedway, where 24 Schaeffer's Oil Spring Nationals Super Late Models were on hand for the $5,053-to-win program. Via prelim action McCarter earned the pole position for the feature with Jensen Ford starting alongside.
Ford paced the first 11 circuits before McCarter took control on lap 12. Once out front the Tennessee racer paced the field for the remainder of the event to register his first-career Super Late Model win.
He was followed across the finish line by Payton Freeman, Carson Ferguson, Jensen Ford, and Brandon Williams.
Sunday night action took the team north to Kentucky's Lake Cumberland Speedway for a Valvoline Iron-Man Late Model Series event. Seventeen competitors entered the fifth annual Johnny Wheeler Memorial, and Mack started third in the feature before ultimately registering a seventh-place finish.
The team's three-race swing drew to a close in the familiar confines of 411 Motor Speedway (Seymour, Tenn.) on Monday night with the 10th annual Scott Sexton Memorial, which was sanctioned by the Valvoline Iron-Man Late Model Series
Thirty Super Late Models converged on the clay oval, and Mack won his heat race to earn the third-starting spot for the 52-lap finale. McCarter raced in the Top 5 throughout the feature before crossing the finish line in the third position behind Jimmy Owens and Dale McDowell with Cory Hedgecock and Ricky Weiss rounding out the Top-5 finishers.
Full results from the weekend are available at www.SouthernNationalSeries.com and www.IMdirt.net .
Mack is now preparing for a four-race swing at the famed Eldora Speedway (Rossburg, Ohio) on June 8-11.
On Wednesday-Thursday, June 8-9 the second running of the Eldora Million is on tap. Action opens with twin $12,000-to-win features on Wednesday, followed by a whopping $1,002,022-to-win / $5,022-to-start finale on Thursday.
Then, the 28th annual Dirt Late Model Dream takes center stage on Friday-Saturday with $12,000-to-win twin prelims on Friday, and a $128,000-to-win / $5,028-to-start feature on Saturday.
For more information on the weekend, please visit www.EldoraSpeedway.com .
McCarter Brothers Racing would to like to thank all of their marketing partners, which include McCarter Lumber Company, Parkway Liquor Store, Tennessee Homemade Wines, Jim Beeman Lumber, McCarter Farms, Hyperco Springs, Base Racing Fuel, Bilstein Shocks, CVR Race Cars, Simpson Race Products, Butlerbuilt Seats, Hoosier Tire by Pup, Wells Motorsports Photography, and MSR Mafia Marketing Services.
For more information on McCarter Brothers Racing, please visit www.McCarterRacing.com .
PR Contact:
Ben Shelton (ben.shelton@myracepass.com)
---
Article Credit: Michael Moats image
Back to News